DBK Labs is an app design studio I founded with the goal of fixing user experience issues larger companies seem to neglect. My category of focus was streaming services, such as Netflix and Hulu.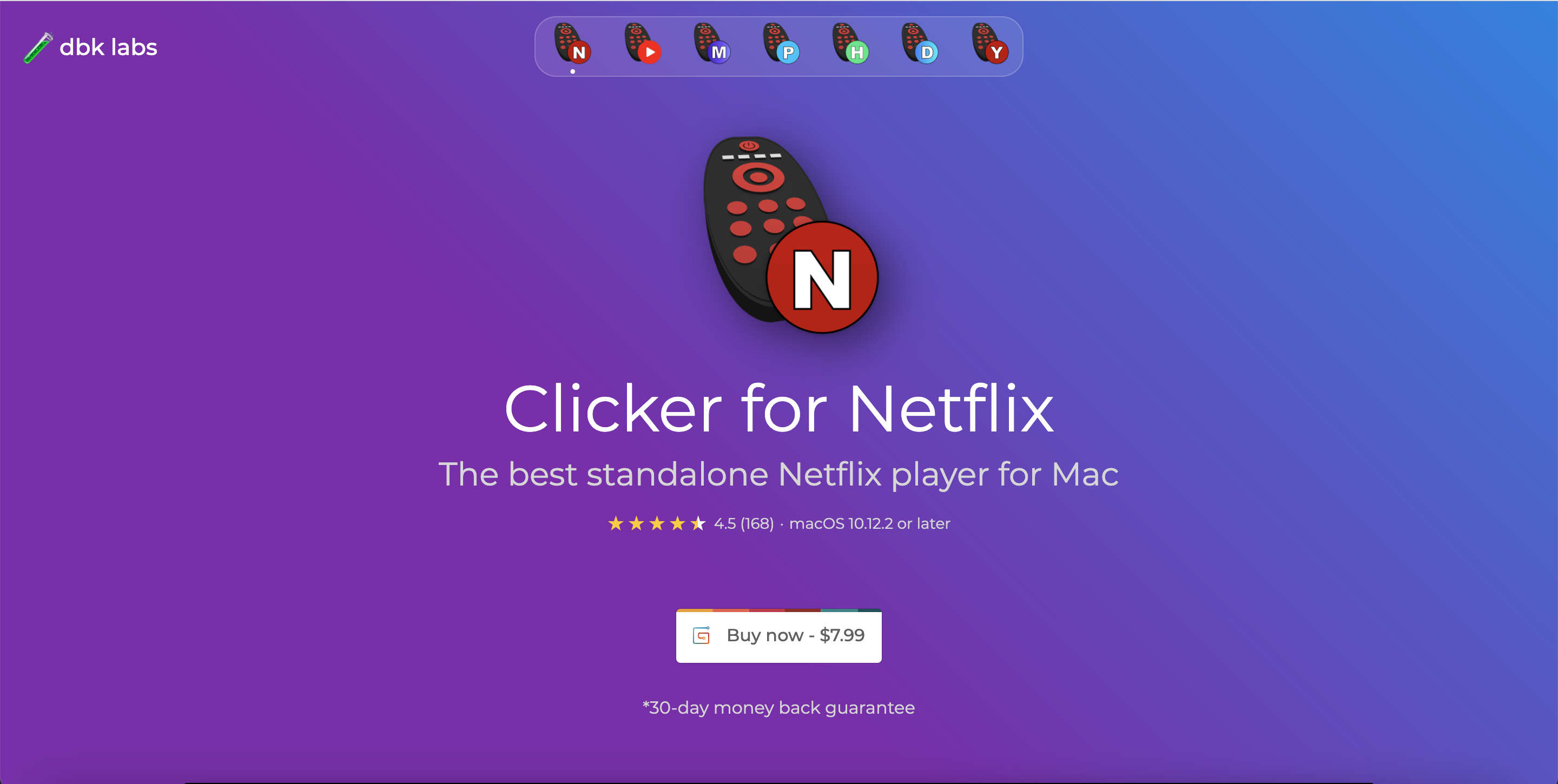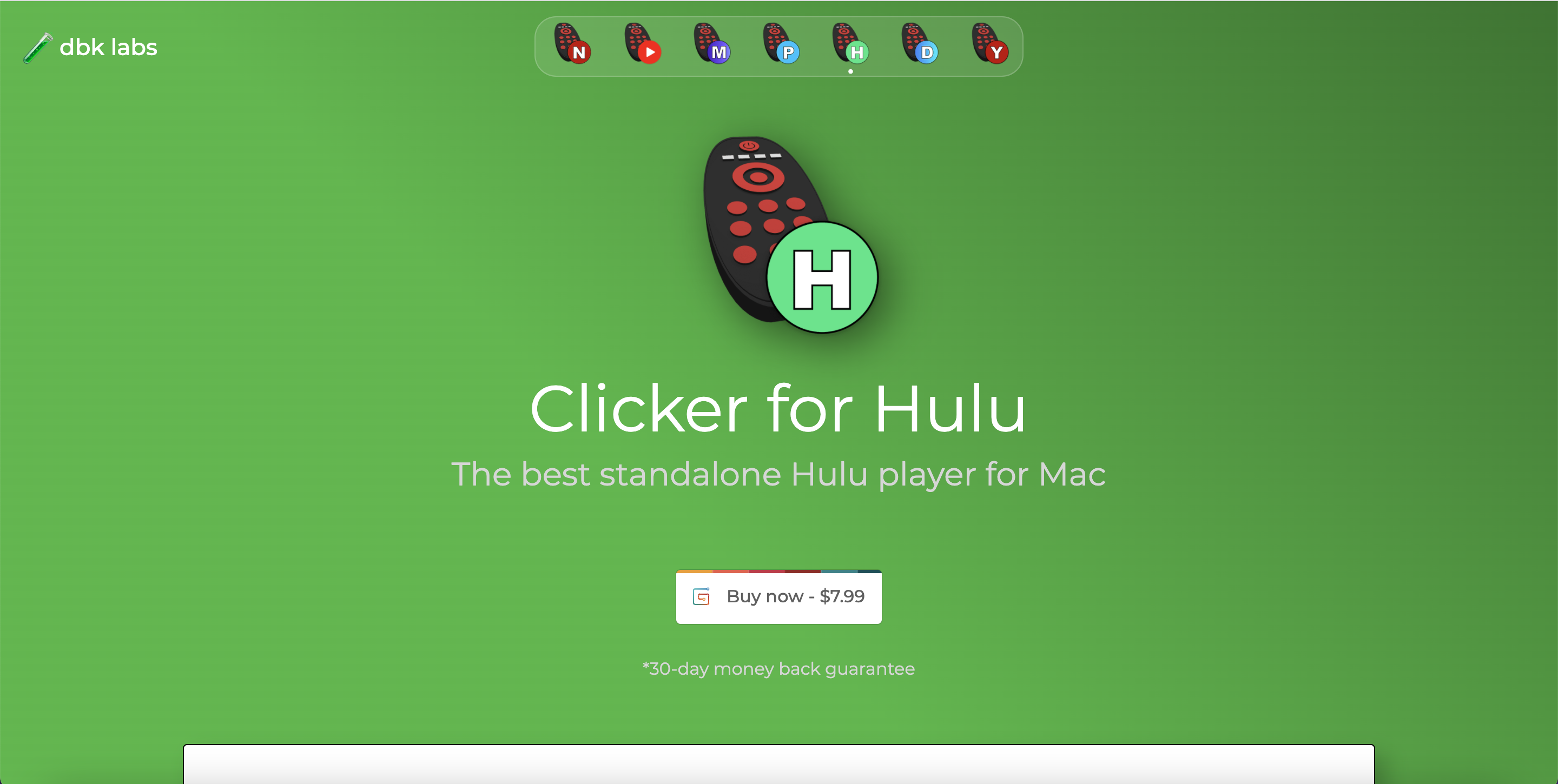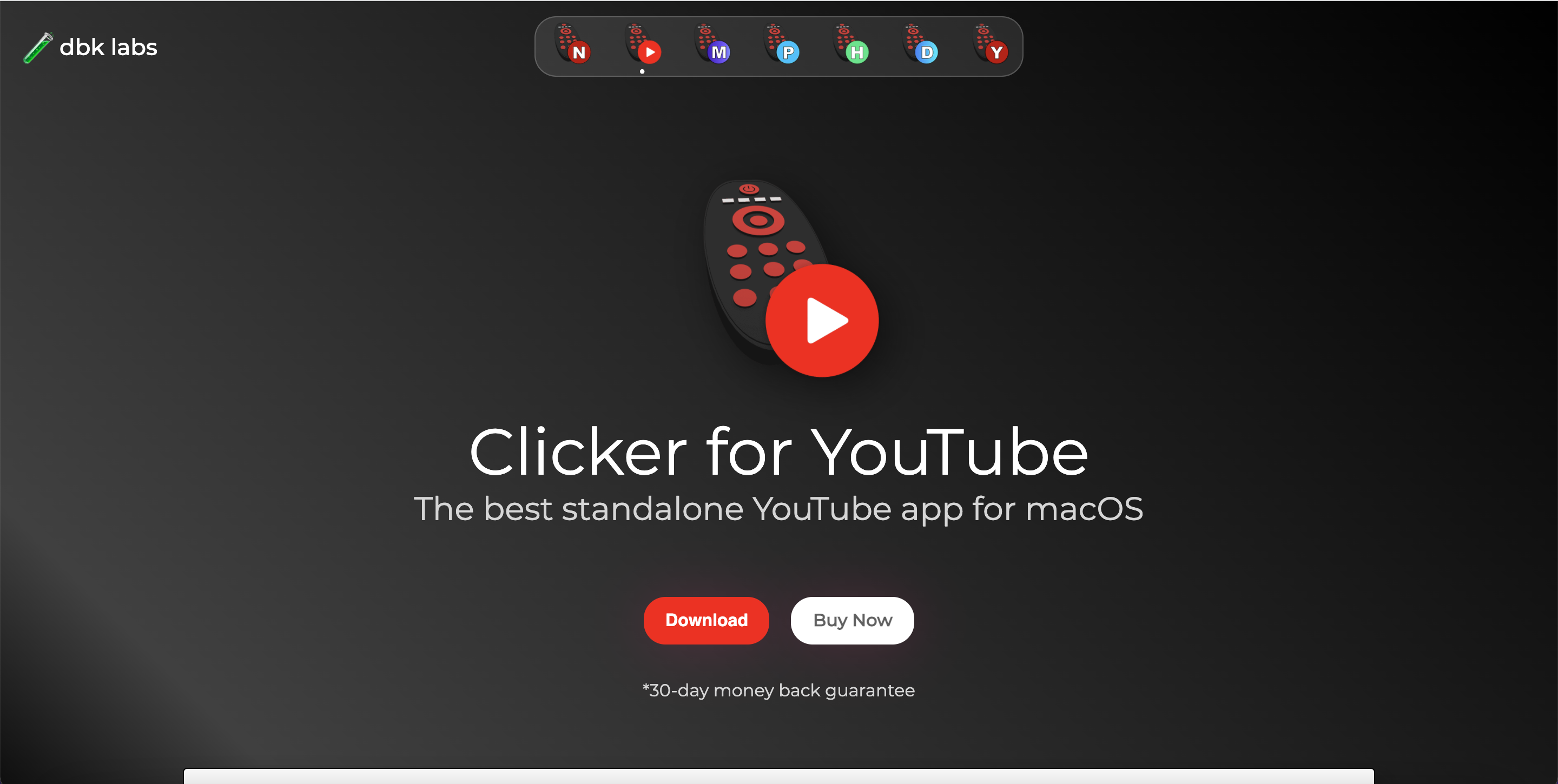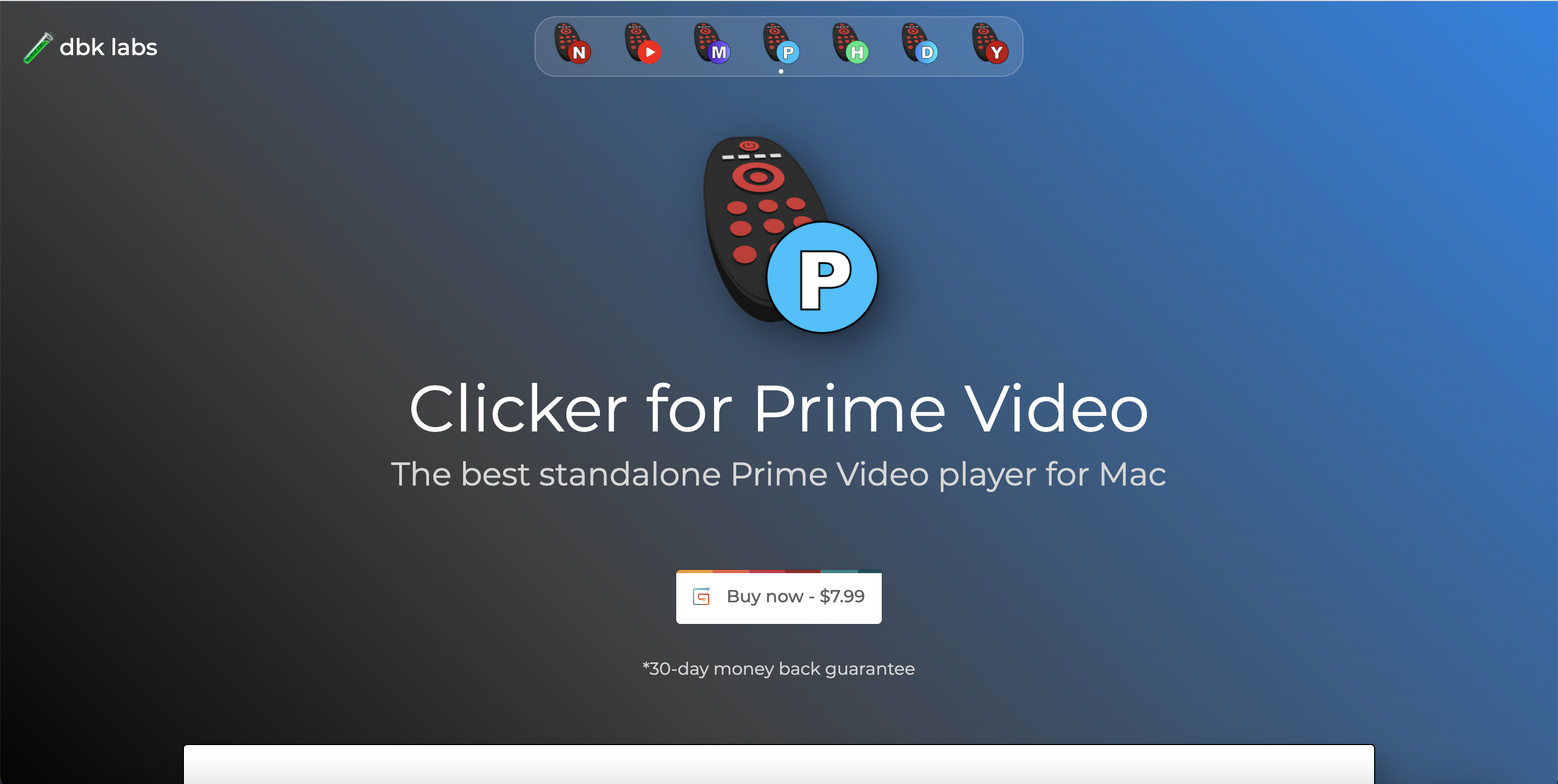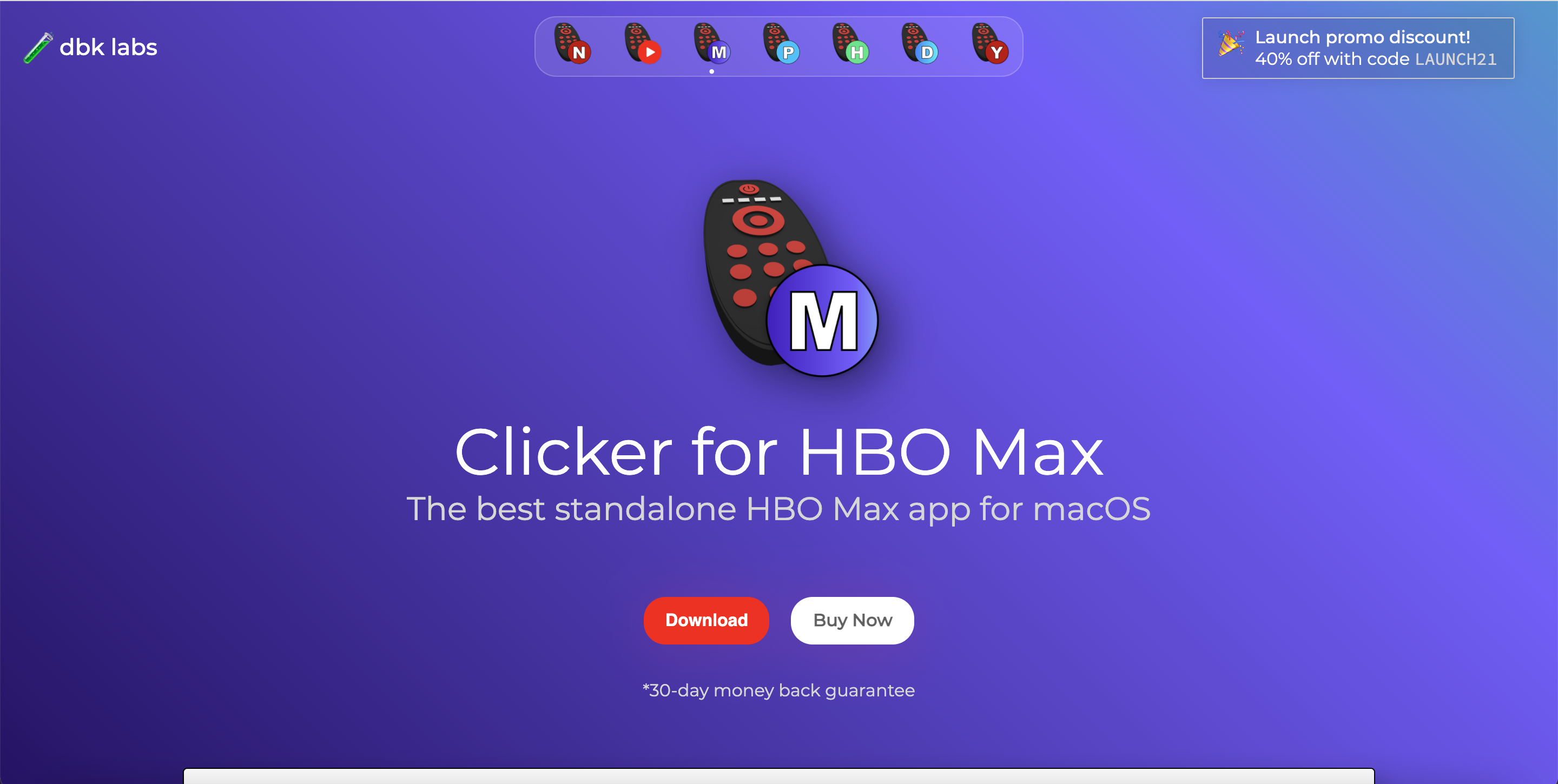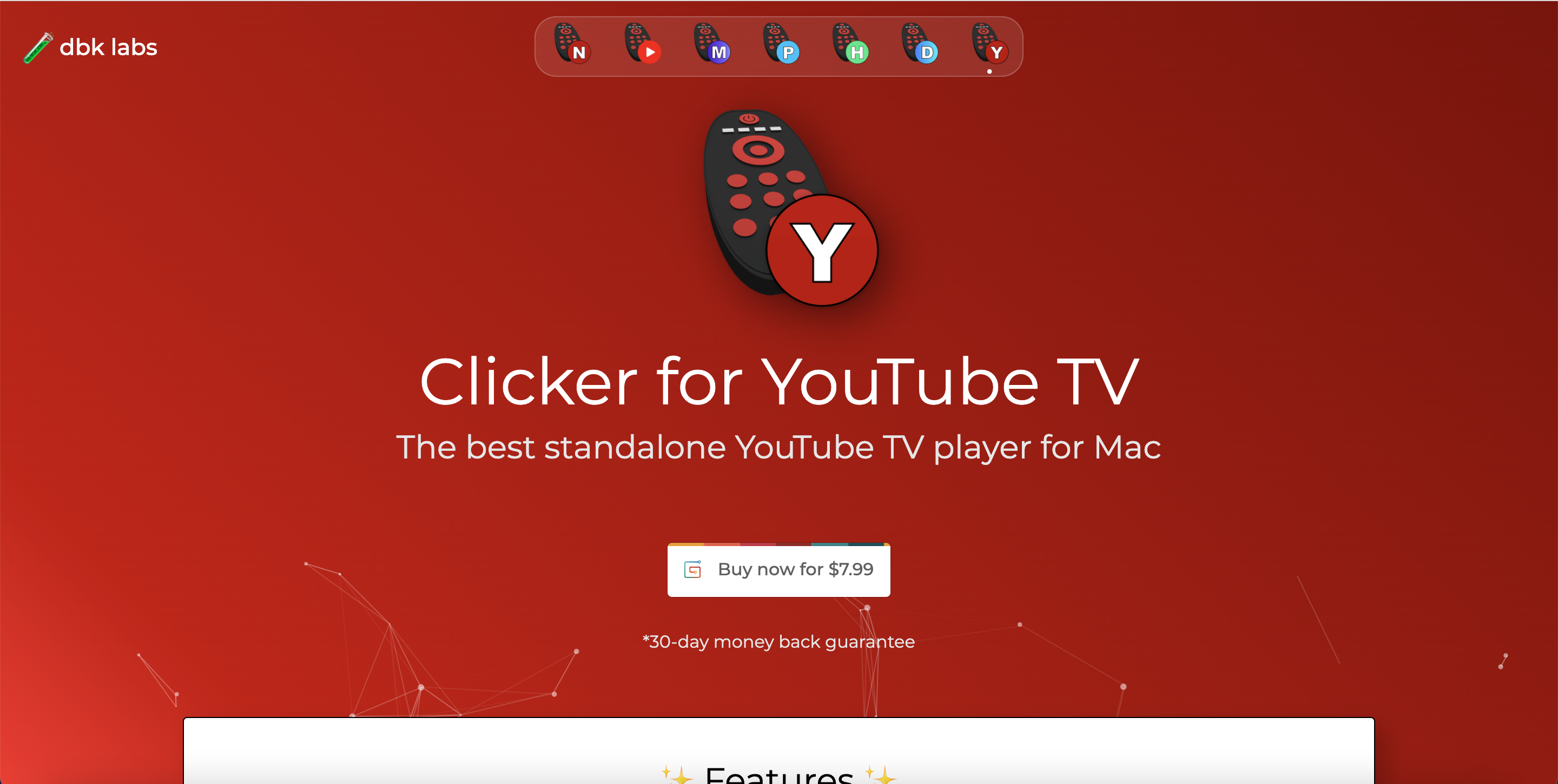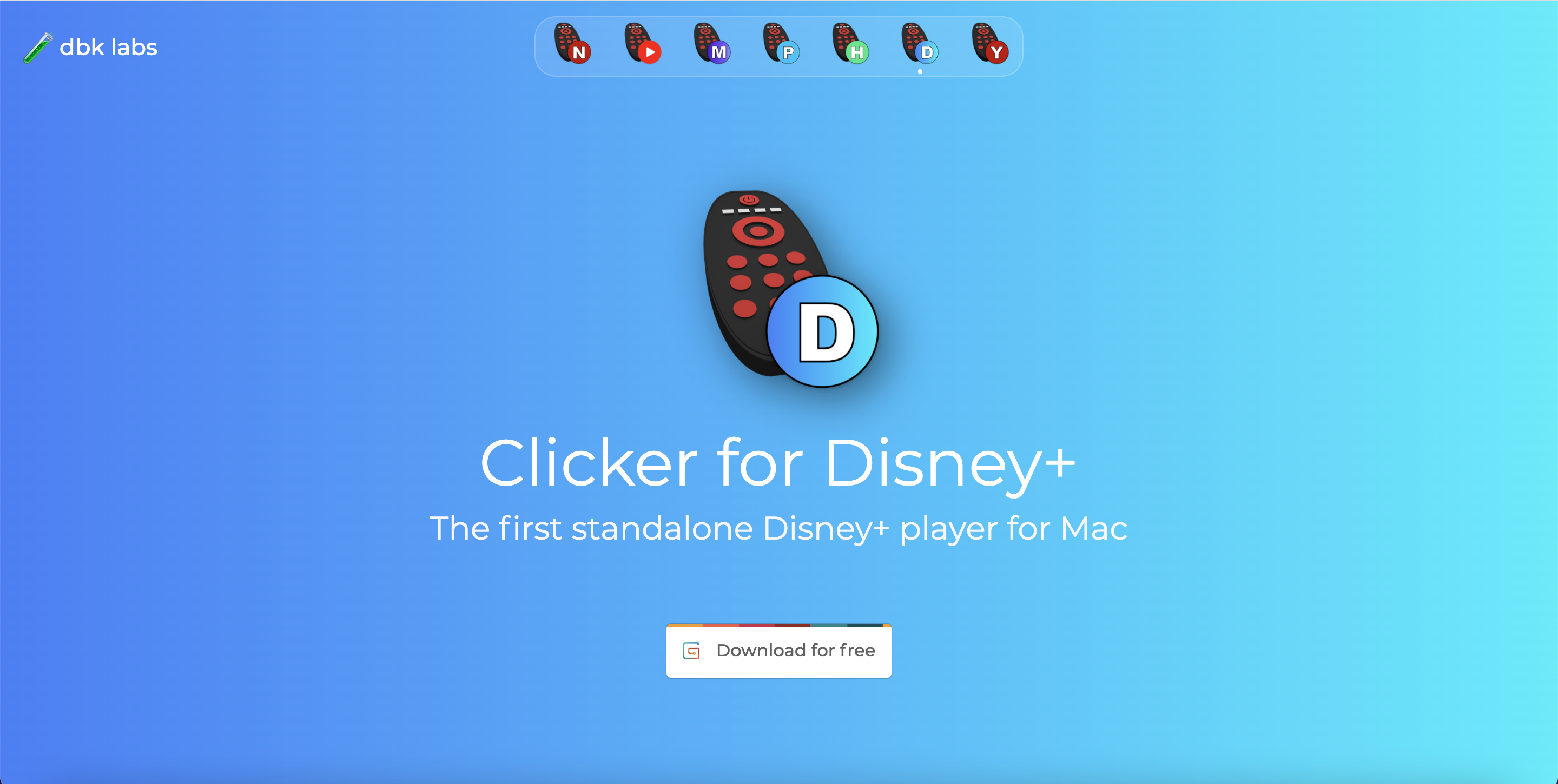 Hypothesis
I treated the entire company as one large experience design problem, and my hypothesis was that if I fix annoying issues with streaming services, users would find enough value to pay actual money for them.
Background
This endeavor grew out of a Chrome extension I created for Netflix called Netflix Classic to fix several personal frustrations of mine with the Netflix experience in my browser. The main frustrations included auto-playing trailers Netflix would force you to watch, strange hover states on posters which were awkward to scroll over, and showing the prompt asking what profile to use whenever you return to the site.
The extension received a large positive reception, which confirmed to me that fixing annoyances with streaming services could be something people would be willing to pay for.
One of the other main annoyances bothering me personally (and I assumed for others as well based on the reception to my previous fixes) was that I had to go into the browser to watch Netflix. This caused me to have to navigate away from other work I was already doing in the browser, and the context switching would get confusing. In other words, there was no standalone Netflix app for Mac, and I wanted to fix that.
Long story short, I doubled down on these problems to create a macOS app for Netflix that both allows users to instantly launch the app from their Mac dock and fix major experience issues that these services were not fixing. After the Netlix app garnered a decent amount of initial attention, sales, and press, I continued on this path to develop a suite of macOS apps for all major streaming services with experience issues.
Process
To identify experience issues in each app, I did several things:
Conducted an audit of the entire streaming service, testing out all features and functionality
Scoured online user forums to look for issues most complained about
Surveyed friends and family about things that particularly bothered them
Used my experience to pick out issues that users were likely to complain about
After releasing an app, I also listened to customer feedback and released updates to the apps to fix pain points I may have missed beforehand
In total, I have created apps for Netflix, Hulu, Prime Video, HBO Max, YouTube TV, Disney+, and YouTube as well.
Visual Design
If you are interested in my visual design or landing page work, I designed all icons and landing pages myself.
Outcome
10's of thousands of sales. The experience issues I identified were clearly enough of a problem that people were willing to pay money out of their own pockets to improve these experiences, validating my overall hypothesis.
Press